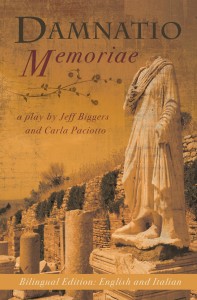 Author, playwright and performer of monologues, Jeff Biggers has appeared at theatres, festivals and universities across the United States. Along with original pieces, Biggers has also adapted several of his books into theatre shows, including "In the Sierra Madre."
Biggers currently collaborates with Teatroaperto in Bologna, Italy, as part of a special international theatre arts project launched in the summer of 2014 on immigration stories, human rights and Italian history. His play, Damnatio Memoriae, co-authored with Carla Paciotto, was published by Wings Press in the fall of 2015, and produced at Teatro Dehon.
In the spring of 2014, Biggers debuted "An Evening at the Ecopolis," as a special collaboration with the Awful Purdies, a folk music group based in Iowa City, and other bands. "Ecopolis" has been performed in Chicago, San Francisco, and in various Iowa cities, including Cedar Rapids, Dubuque, Cedar Falls and Iowa City, as well as cities in Illinois, North Carolina and Arizona.
In 2012-2013, Biggers toured his show, "Welcome to Arizona Libre," to over 30 cities in the US, collaborating with Culture Strike and Mozambican singer Chude Mondlane, among other musicians and performance artists.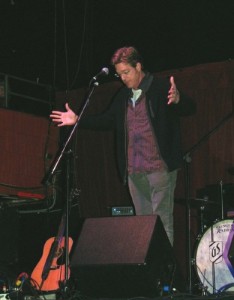 In 2010, his play, "4 1/2 Hours: Across the Stones of Fire," won the Greener Planet Award at the Planet Connections Theatre Festivity in New York City, appearing at the Gene Frankel Theatre, as well as theatres in San Francisco, Chicago, Louisville, Lexington, Columbus, among various cities, and at Yale University.
Over the past decade, Biggers has often performed the work of Don West, the famed Appalachian poet, whose work he chronicled in "No Lonesome Road: Prose and Poetry of Don West."